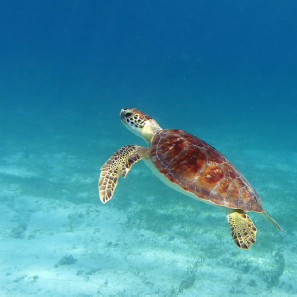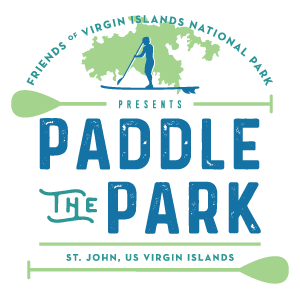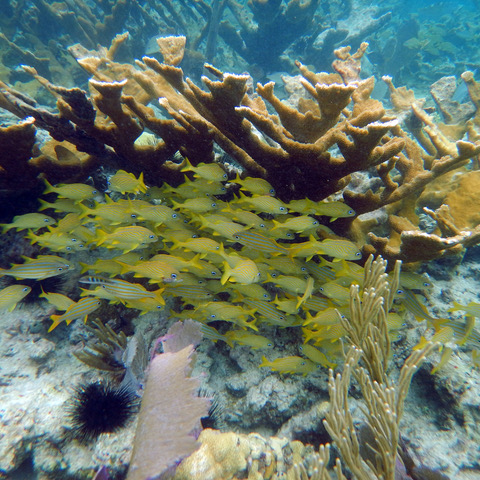 8TH ANNUAL PADDLE THE PARK
SUP AND KAYAK FUNDRAISER TO SUPPORT PROGRAMS LIKE
MARINE CONSERVATION IN VIRGIN ISLANDS NATIONAL PARK
Friends of Virgin Islands National Park Paddle the Park Race historically gets our season off to a fun start and raises funds for our programs including marine conservation like turtle protection, mangroves, and coral reef research. This year everyone is invited to paddle with us whereever you are! Anyone who raises $45 or more on their fundraising page before Sunday, November 8, 2020 will receive a Paddle The Park rash guard. The top three money earners will be recognized so encourage your friends and family to sponsor you and help protect St. John's marine life.
Raise $45 or more and you'll receive an invitation to paddle with the Friends on Sunday, November 8, 2020 for a special 3.5 mile downwind family-fun event from Maho to Hawksnest! Boards and kayaks are available for rent. Please send an email to Jennifer Stone at jstone@friendsvinp.org for more information. The downwind paddle event has three heats and is limited in the number of participants due to COVID, so act now to select the heat you want!
Let's get paddling together! Have some fun! And fundraise to protect the magical marine world in Virgin Islands National Park!
Participants and Supporters, if you have created an account previously, please click the 'my account' in the top right hand corner of your screen and sign in first.
PARTICIPANTS You have two options:
-- Either click here and create a page, donate your $45 registration and share your page with friends and family to raise additional funds for the work that Friends does.
-- Or to just donate the $45 registration amount to participate, please go here.
Once you have signed up and contributed at least $45, you will receive an email asking for your shirt size and whether you are participating in one of the November 8 event heats.
SUPPORTERS please find the participant that you would like to support below. If you don't have a particular paddler you are looking to support, but would like to help our marine conservation work in Virgin Islands National Park, you can DONATE HERE.
SPONSORS Please support our incredible sponsors who make this event possible. Their generosity is a tribute to our community!
Flagship sponsors: 340 Real Estate , VI Expedition Company, Arawak Expeditions, USVI Tourism, Maho Crossroads, HIHO Clothing
The Jolly Dog, VI Ecotours, Reef2Peak, SUP St. John, St. John Provisions, Salty Mongoose, Kenisha's Island Delights, St. John Brewers, Living Roots, Stream2Sea, VI Body Spa, Virgin Islands Daily News, NBC USVI, The Buzz Radio, Kate N Design, St. John Rescue, Starfish Market, Designs VI, Sam and Jack's, New Moon USVI Charters
Questions? Need help? Please contact us at info@friendsvinp.org
Thank you for being a friend and sharing our passion for clean oceans and vibrant, thriving marine life!