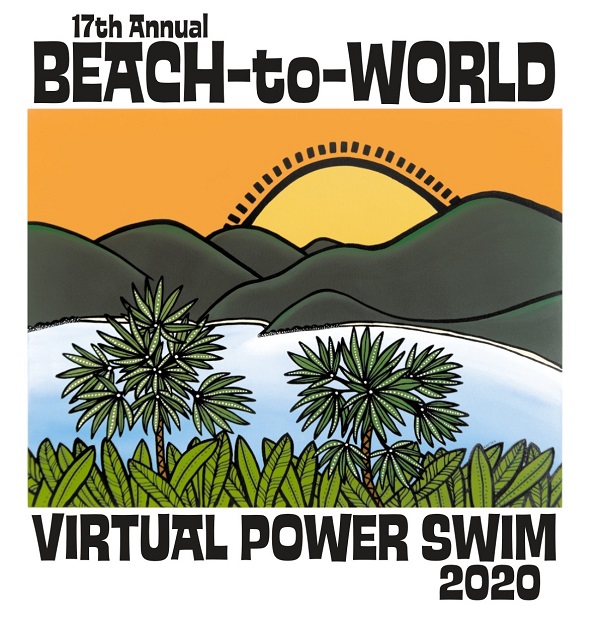 Welcome to the 17th Annual Beach-to-World 2020 Virtual Power Swim Registration page.
The awesome participants in this virtual race are raising funds for the Friends of Virgin Islands National Park's "Learn to Swim" program.
---
If you are a participant, please click here or on the 'page maker' button to create your page. Pledge to swim (or walk/run) wherever you are and get your friends to support you. Raise/donate $65 or more and we'll send you your 17th Annual Beach-to-World race jersey and medal! Do as little or as much as you like! The real life distances are: Short Course from Maho Bay to Cinnamon Bay (1 mile); Intermediate Course from Maho Bay to Trunk Bay (2¼ miles); and Long Course from Maho to Hawksnest (3½ miles).
If you are a supporter, please find the participant that you would like to support below and visit their page to donate. If you don't have a particular swimmer you are looking to support, but would like to support our Learn to Swim program, you can donate here.
Virtual Swim event details and information on our Learn to Swim Program are available here.
Keep track of race progress on the Friends Facebook 2020 Virtual Swim event page!
Questions? Please contact us at swim@friendsvinp.org

Thank you and remember, just keep swimming!
---